Nationwide Fire Training was founded in 2004 by Andrew Lee. Andrew gained a wealth of fire industry experience working in many different sectors of fire safety prior to founding the company. Nationwide Fire is now recognised as one of the leading fire training companies in the UK. When starting the company Andrews goal was to provide a service which had no limits and to ultimately provide a one stop shop for fire protection. A company with service technicians and training facilitators that care and are motivated and do not have sales targets to meet which is rare in our industry nowadays. A number of training providers say that they have venues throughout the UK, which turns out to be a hotel conference room or car park where their aim is to deliver bespoke fire training? With our new purpose built fire training facility we can now offer genuine bespoke staff fire training. Some of the fires we can simulate include deep fat fryer fires, car engine fires, skip fires and many more, through innovation and a strong will to be different is why Nationwide Fire stands out from the rest.
Unique Fire Training Simulator
Here at Nationwide Fire Training we offer training courses which appeal to all types of work, from the couple who own the local bed and breakfast to the largest organisations.
Nationwide Fire Training have recognised that sometimes the smaller businesses are getting overlooked when it comes to fire training, for example if you have a small workforce and to train them it would mean work down time which may not be cost effective, here at Nationwide fire you could send them individually or two at a time which ever works best for your business and we will build a course best suited to your needs on site at our unique training centre.
Nationwide Fire Training offers a new, hands-on safety training solution for businesses of all sizes. Our rolling programme of fire safety training courses includes industry-specific days where mechanics can experience car fires, chefs can face a kitchen fire, and builders can tackle a skip type fire.
Thanks to airy, spacious and modern facilities, including our purpose-built indoor fire simulation training facility, our courses are not weather dependent and are guaranteed not to be cancelled at the last minute. We also offer transport from the train station or your workplace to our training centre, catering facilities for one day or more courses are provided. Nationwide Fire offer the upmost in convenience and flexibility to suit your business's needs.
Our unique training centre comes complete with cinema style learning and indoor fire simulator.
We are a SAFE Contractor approved company, we are also BS EN ISO 9001 certified, and all of our simulated fires are contained and 100% safe as well as 100% real and with 100% safety record; you know you are in safe hands.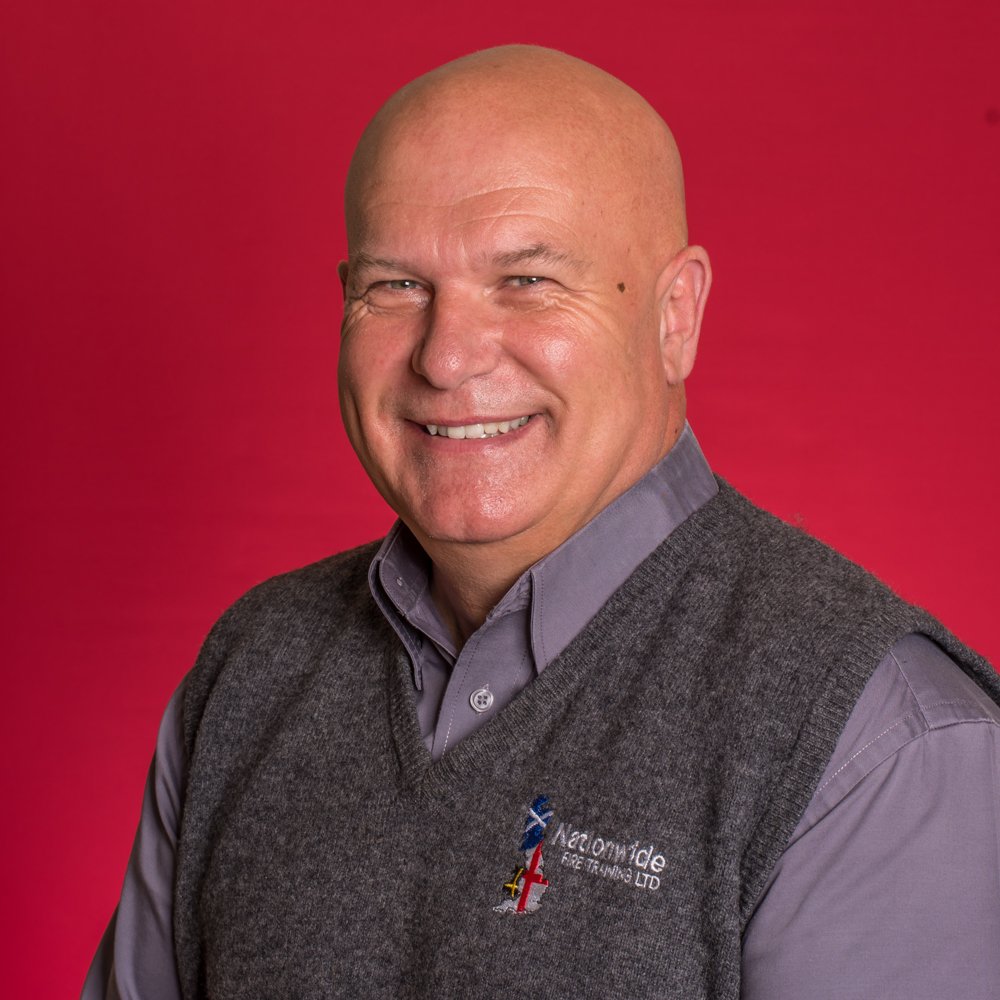 Andrew Lee
---
Not only is Andy incredibly active in our own business, he also meets with a local health and safety group on a monthly basis to share professional skills and information. If there are any questions you'd like answered that our team can't help you with, Andy will take the query to the forum.
---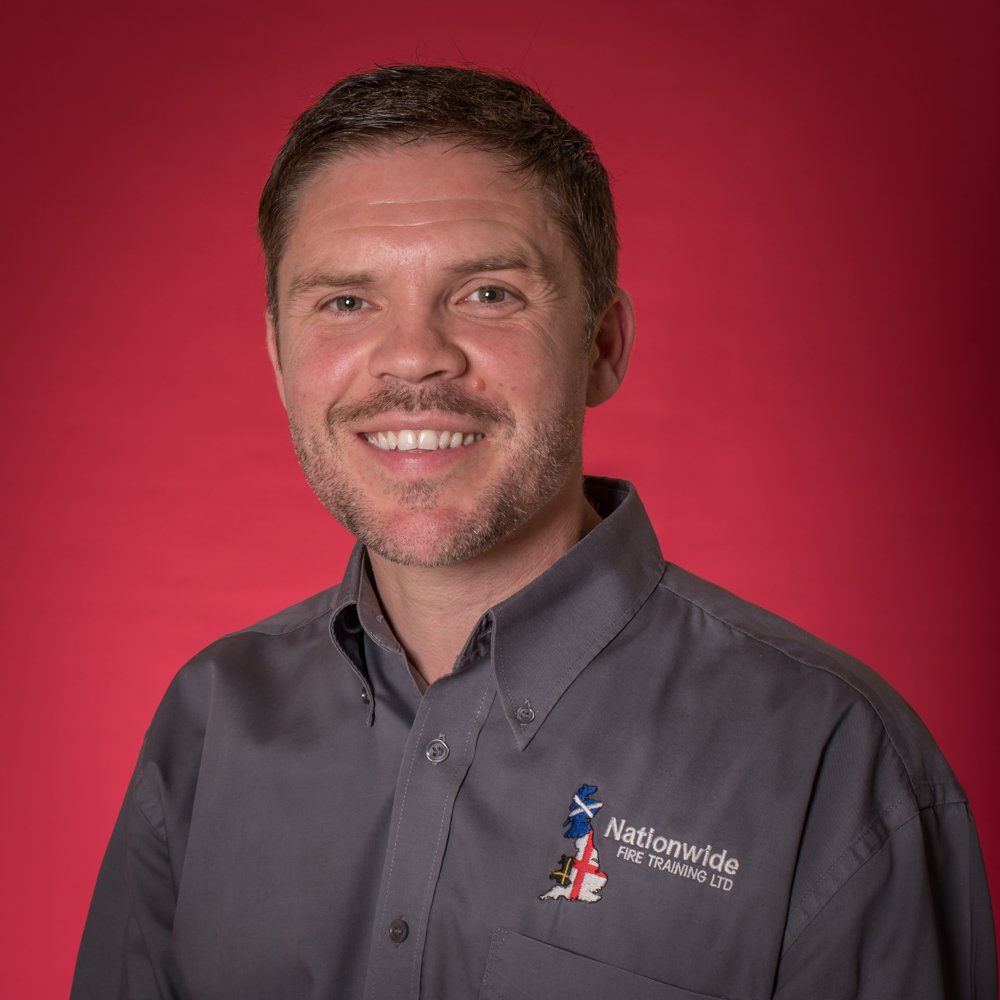 Richard Nicholson
---
Richard is a long-standing member of our training team and regularly leads our courses in First Aid and Fire Safety. Richard is also one of our fire extinguisher servicing team.
Qualifications:
Level 3 award in education and training (city and guilds)
Fire Protection Association Train the Trainer in Fire Training
C.S.Todd and associates (approved by the institution of fire engineers) Fire risk assessment
British Safety Council Level 2 Fire Risk Assessment
SP101 trained extinguisher technician
First aid instructor, adult and paediatric (Aid Training)
Automated external defibrillation instructor (Aid Training)
HABC Level Three Award in First Aid at Work
Manual handling train the trainer (Pro skills city and guilds)
---
Darren Taylor
---
Darren is our most senior engineer and has 30 years' experience in the fire industry, doing everything from extinguisher installations and maintenance to working as a fireman for Lancashire fire and rescue service,  during which he received a Chief Fire Officer's Commendation and a Lifesaver's Award from the Liverpool Shipwreck and Humane Society, a qualified SP101 engineer he is a fire safety expert.
As if that wasn't enough, he is also an ex-professional footballer, having played for Carlisle United and Northampton Town!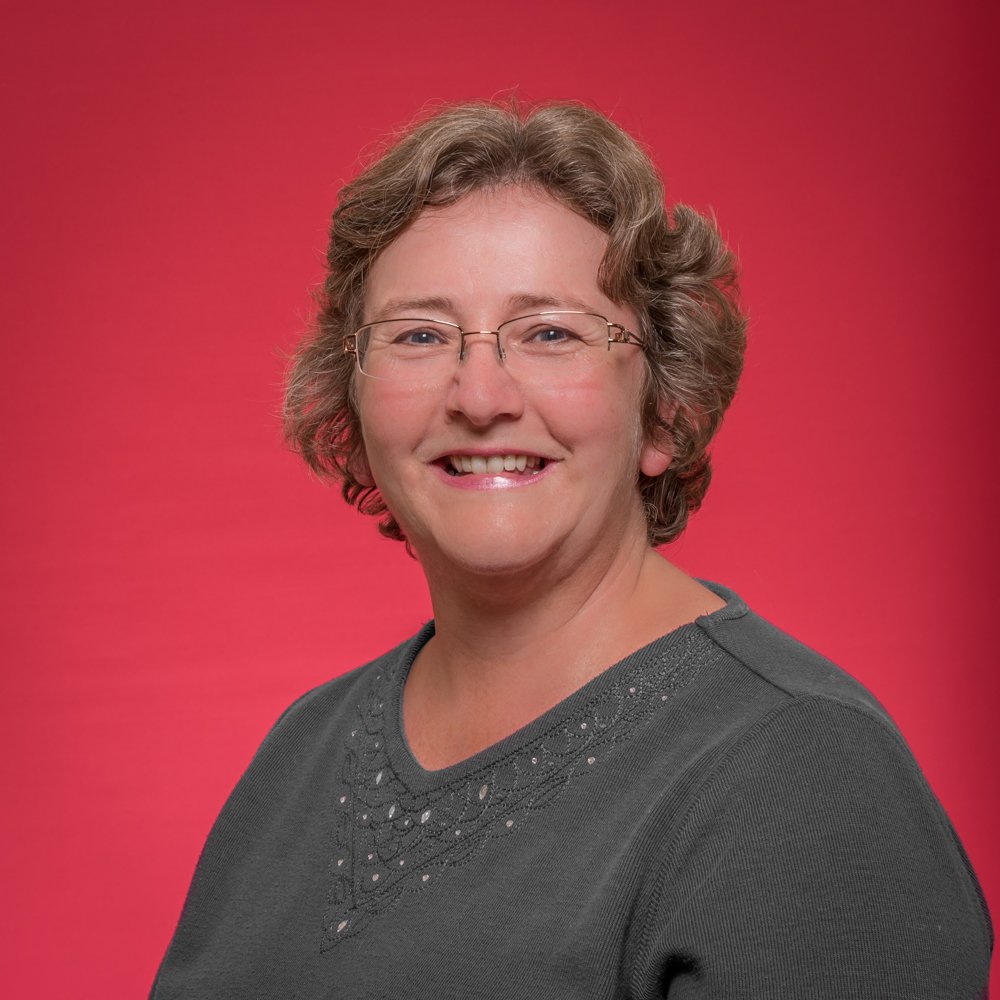 Heather Reed
---
Heather is our company office administrator as well as looking after the accounts she is hands on with the companies health and safety and risk assessments.
Qualifications:
National General Certificate in Occupational Safety and Health
Diploma in management of quality
British safety council safety for managers
British safety council hot works permits and safety in working at height
Foundation certificate in food hygiene
British computer society level 2 NVQ for IT user
One day courses include noise regulations and explosive atmospheres
---
Perry Curtis
Our most recently qualified technician, passing the SP101 IFEDA examination which is a BAFE recognised course, one of Perry's ambitions is to become one of nationwide fire trainings lead fire and first aid trainers. After spending the last two years of his life travelling the world he has now decided to dedicate himself to the safety of others, a keen amateur rugby player for Windermere 1st xv, also a qualified first aider.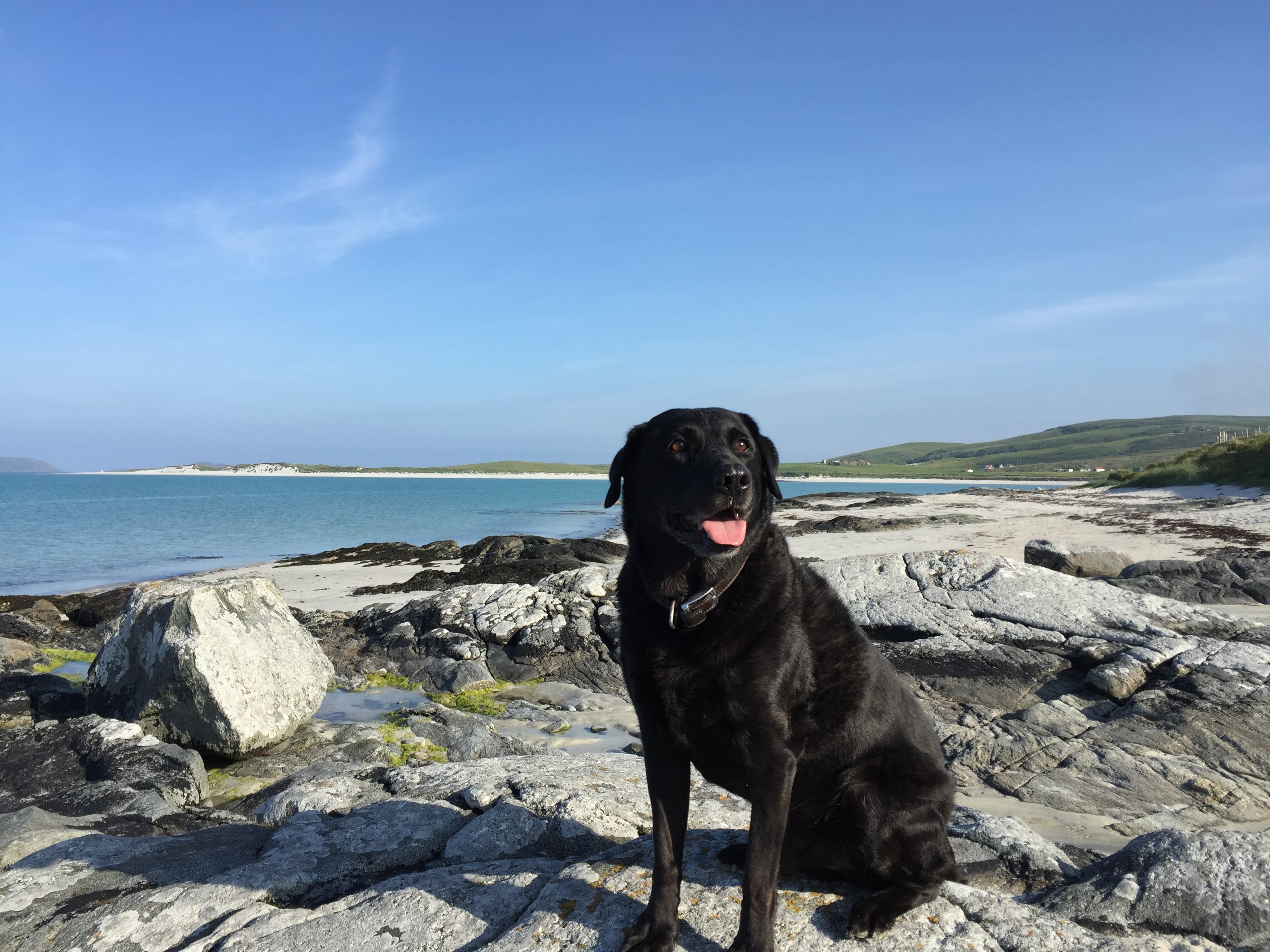 Finney "The Protector"
Finney is Andrews's dog, after long walks in the countryside this is where Andrew gets most of his exciting, inspirational and fantastic ideas.
Finney – "my most favourite times are travelling to the Hebrides where Andrew lets me run on any beach I want to and swim in the sea, chasing my favourite balls"
---
Get in touch!
Talk to us about our range of safety training courses. Call 01539737999 to register your interest or discuss your staff training needs. Or use the online contact form.
Contact Us